Dubai comicon held in 2015 and this exhibition was presented the book with my work. This art book compiled a large number of artists.
It was exciting for me
Wait for comicon come to the exhibition and hold a large and colorful book in their hands! According to the publisher's promise in the near future the book will appear in the Amazon store and on the shelves of Virgin Dubai and Abu Dhabi.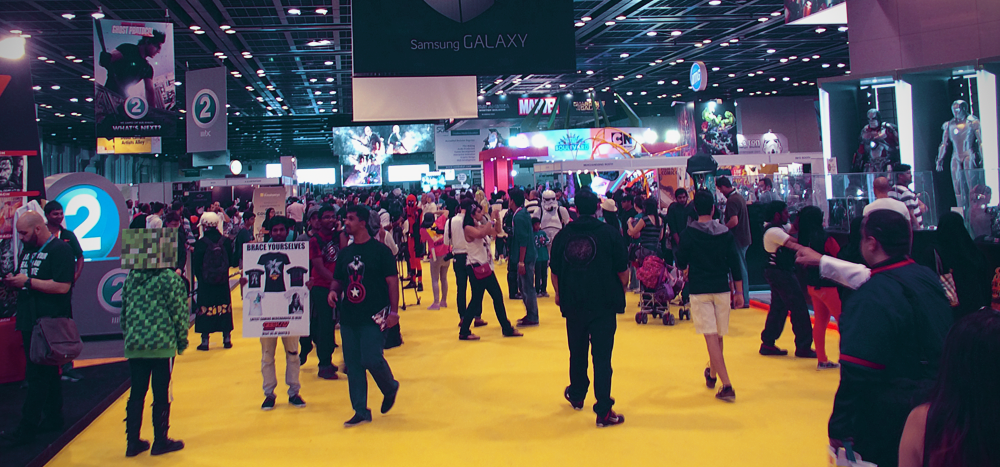 The exhibition
It self Comicon Dubai took place very noisy and dissolute, which I was very surprised since Dubai itself is very quiet city as a whole. The most lethal cosplay was minecraft game the little guy who put on his head the usual green box. Throughout the day, this guy bring me down, I saw him struggling in hysterics.